Open Windows Apps, Files Using Voice Command! Voice-Launcher Being Tested By Microsoft
For all the Windows users, you can soon expect a better way to interact with your apps and files, by making use of the new 'Voice typing' feature, which is currently in its final stages of work.
The new Windows 10 feature will automatically appear on the search box in Windows File Explorer, Settings app and the Start Menu.
Furthermore, Microsoft is known to be experimenting this Voice launcher feature only for a handful of users and regions.
Let's learn more about this feature and when can you expect it to roll out.

Windows 10 New 'Voice Launcher' Feature
Since September, Microsoft has been testing two new features:
a new and improved version of software keyboard, or 'touch keyboard', and
An improved means of interacting with your apps and files called 'Windows Voice Typing'.
Speaking of the 'Voice Typing' feature, Microsoft is currently testing this feature for Windows 10, which post launch will appear on the search box in File Explorer, Settings app and Start menu.
Windowslatest has reported that the new experimental voice typing feature shows up automatically anywhere in the operating system where there is a text field with Windows Search API.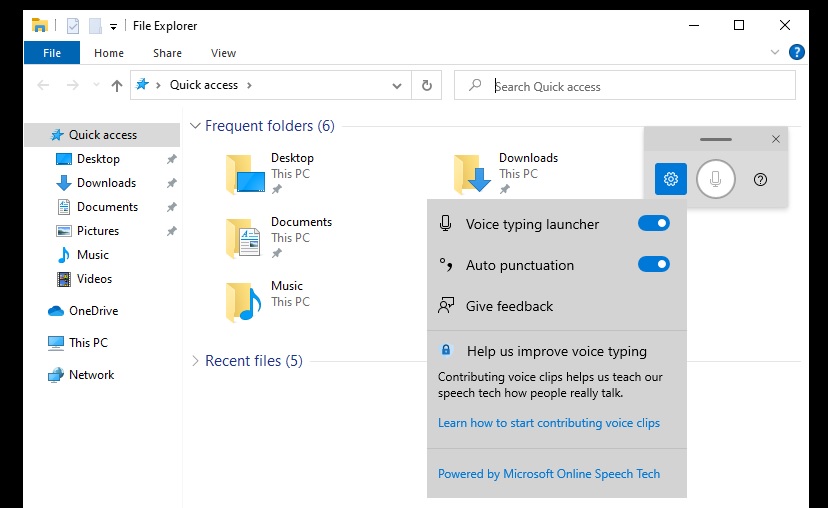 You can also manually summon the voice launcher feature through Windows Narrator shortcut 'Win + H'.

Voice Launcher 'Auto-Punctuation' Feature
Through the screenshots of the interface, it can be noted that the new voice typing launcher features a modern design, along with being optimized for all form factors.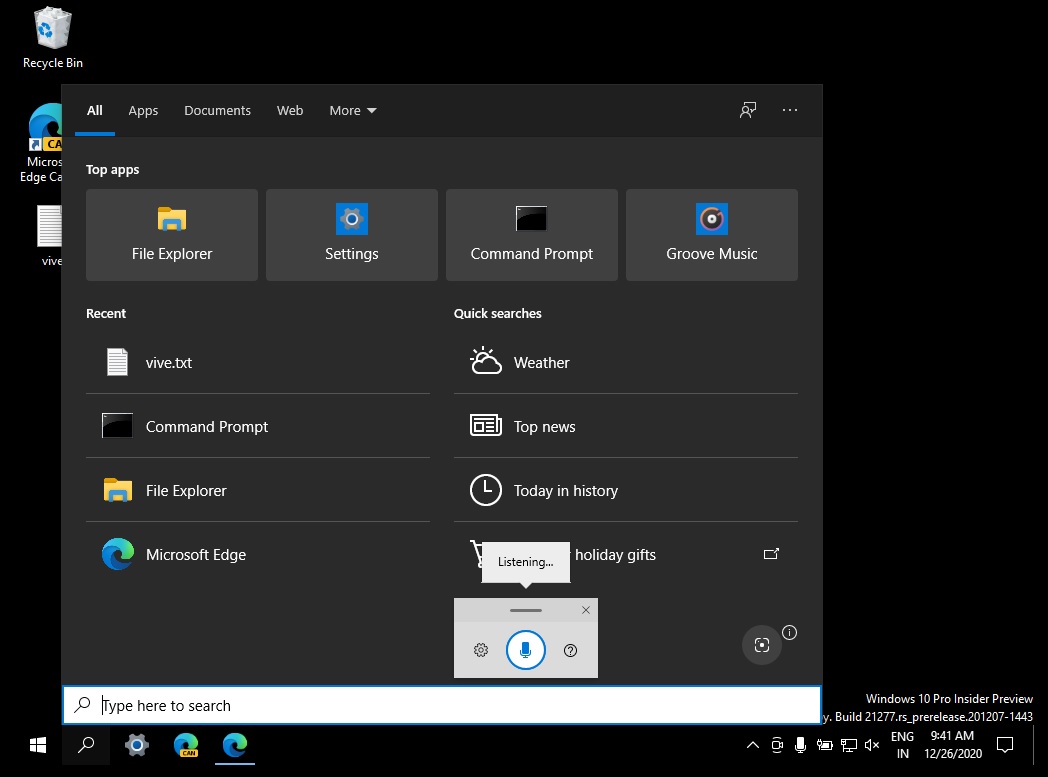 Another new feature provided by the voice launcher is 'auto-punctuation'.
The report suggests that you can pause the voice dictation or enable the 'auto-punctuation' feature, which automatically inserts correct punctuations wherever needed.

Microsoft Asking for Voice Clips from Users
Microsoft is currently experimenting with this new feature in the following regions and languages:
English: US, UK, Canada, Australia and India.
French: France and Canada.
Portuguese: Brazil.
Spanish, German, Italian, Japanese, and simplified Chinese.
As the feature is still under the testing phase, Microsoft has asked users to contribute to the voice search database so that the whole experience can be more accurate.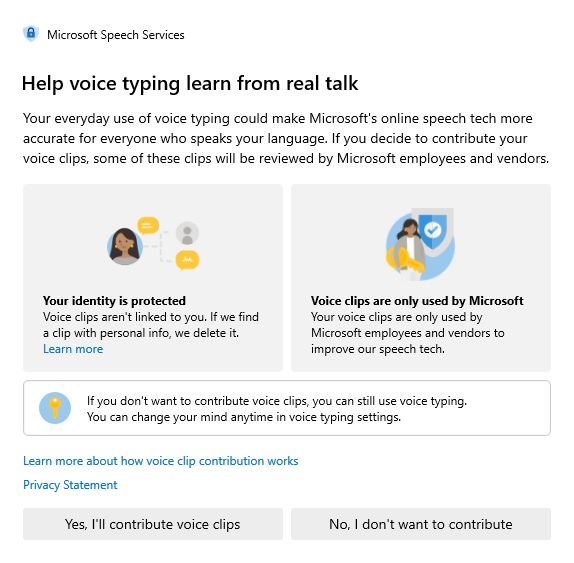 "Your everyday use of voice typing could make Microsoft's online speech tech more accurate for everyone who speaks your language. If you decide to contribute your voice clips, some of these clips will be reviewed by Microsoft employees and vendors", says the software maker.
The company has also informed that they shall keep their contributors' identities safe. Your voice clips will be reviewed by Microsoft and vendors, but the voice won't be linked to your account and clips with personal info will be deleted, according to the tech giant.
Microsoft is still testing the new voice search experience and it will be included in Windows 10's October 2021 Update, says the report.